LIZZO 2008 full fabric collection preview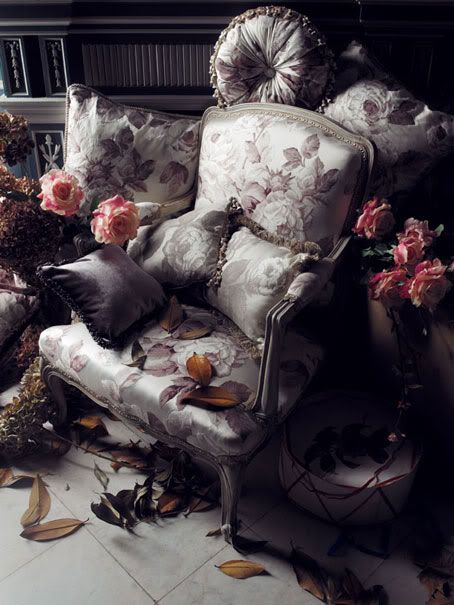 I must admit that the above fabric editor is one of my favorites. I couldn't resist not presenting its new collection at yatzer! LIZZO has a magical and poetic way to present its fabrics every year, publishing these awesome catalogues. The results are better and better every year. As a stylist, I have to admit that such editorials and room sets need hours of styling. This is one reason why I adore them! Another reason, is the sense when you put these fabrics on your hands.. And if you live in Athens, there is no better place to feel the LIZZO sensation than the fabric boutique of Marina Sfakianaki – exclusive interiors (operations@sfakianakis.com.gr). If you don't live in Greece, check where is the closer place to find LIZZO collections in the official Lizzo site. It's worth it…trust me!
about LIZZO
The brand Lizzo was born in 2001 being supported and motivated by Jose Ángel Climent. Its main objective as textile editor has been always the high standard decoration as an avant-garde stylish alternative. With refined and eclectic trends, natural and elegant style, Lizzo fully satisfies the needs of the most demanding interior designers of all around the world.
The inspiring collections, full of colour and texture, are definitely a result of an exhaustive research over the years, which has positioned the brand among the best European textile editors. For this reason, every season brings about new creation requirements according to the market trends. These requirements can be satisfied thanks to the new innovative collections that recreate idyllic atmospheres of cosy homes. The particular style and personality is always looking to be avant-garde, of course not letting aside the particular Lizzo style.
Currently we count on 4 showrooms in Spain, located in Madrid, Barcelona, Canary Islands and Alicante, where we present every season, the new launchings to the stylists and interior designers. In the rest of Europe, a wide net of agents and distributors is in charge of releasing the new collections in different showrooms of Paris, Vienna, Brussels and Milan. This constantly increases our presence within the most exclusive social circles of the textile sector.
LIZZO COLLECTIONs 2008
1. EXPRESSIONS
Expressions can be described as the symbol of abstract Expressionistic paintings.The combination of abstract elements, geometric shapes and different layers provide sophisticated textured fabrics, raffia and smooth velvets specially indicated for upholstery. This collection has a contemporary and elegant style.
2. FUKEI
Fukei is the reflection of its meaning, landscape in Japanese. The main fabric of the collection depicts a figurative popular scene with rich embroideries that represent scenes of the oriental culture printed on velvet. Also, a main feature of the collection is silk embroideries with floral motifs.It also contains diverse damasks of Asian inspiration weaved in cupro. The style of this collection is rich, exuberant and sophisticated.
3. MACAO
Macau reflects a combination of different cultures such as the Chinese and the Portuguese. Macau has gained from this mixture of cultures creating a link between East and West and generating an ethnic fusion.Macau influences the creation of the fabrics from this collection made of 100% linen, printed with water paint bamboo leaves (bamboo was discovered by the Portuguese for the Western World in the eighteen century).The collection offers jacquards weaved on silk and cottons with floral motifs inspired by the traditional handicrafts as well as elegant stripes weaved on linen and stone washed damasks which gives a vintage look to the collection. Macau has a natural, rustic and sober touch.
4. ROMANTIC
This collection reflects the romanticism associated with feeling and passion.The main design of the collection has been inspired by the baroque fashion of the eighteenth century court through large floral bouquets of roses which have been combined with a damask fabric on quilted cotton with smooth stone washed linen fabrics and with bright coating velvets. It has a sophisticated, feminine and classical style.
5. STONE WASH
It is a collection of linens of different thickness that have been treated with a stone washed finish to give a vintage, warm and natural look. Its palette is natural and washed and combines colours such as soft grey and charcoal, green, purple and toasted.
It has a natural and rustic style.
6. MINUET
Minuet is the french dance that acquired great fame in the eighteenth century and that was part of the classical symphonic suites at the time. Beethoven turned Minuet into scherzo. This is a brief voile collection adapted to the contemporary taste. It offers lightweight and transparent fabrics that have been printed with the devereé technique on silk velvet creating a set of suggestive transparencies, sifted light and shadows. Its style is modern, minimalist and natural.
7. BREDA
The Breda collection is characterised by its textures and the variety of its colours. It is woven with threads that reflect an extensive variety of nuances within the same range of colour. This collection is not limited only to upholstery. Its versatility allows it to be applied in many different kinds of decorative uses. It is available in an extensive shade palette including colours from stone grey to reds, mustards, purples, greens, browns and anthracite. It has a style both modern and functional.
8. BREAD & BUTTER
The symmetry between simplicity and neutrality is Bread & Butter's fundamental nature. This collection is a compilation of natural fibre sheers of the latest bestsellers in the history of Lizzo. It is addressed to a versatile public with its natural and organic style. The range of colours available varies from ecru, off white, new stone to ivory and warm grey.
+ Thanks to Marina Sfakianaki for giving me the LIZZO 2008 press kit