Miss Incredible Karen Caldicott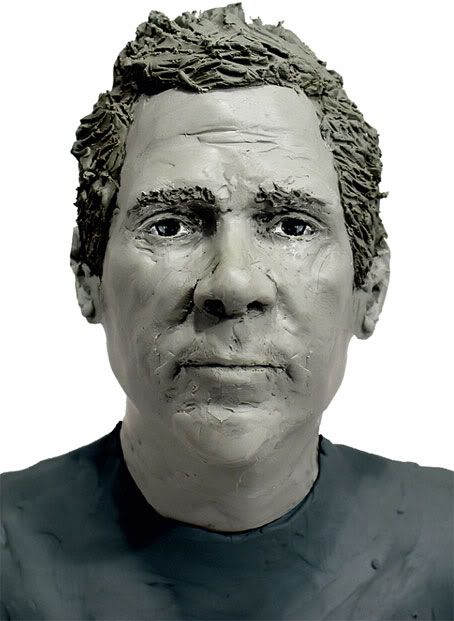 Matt : Karen's Boyfriend ,February 2008 (Karen Caldicott's latest portrait)


Homer for Shift magazine 2002. Homer made the cover for this 10th anniversary special edition


Marj for Shift magazine 2002


Bart for Shift magazine 2002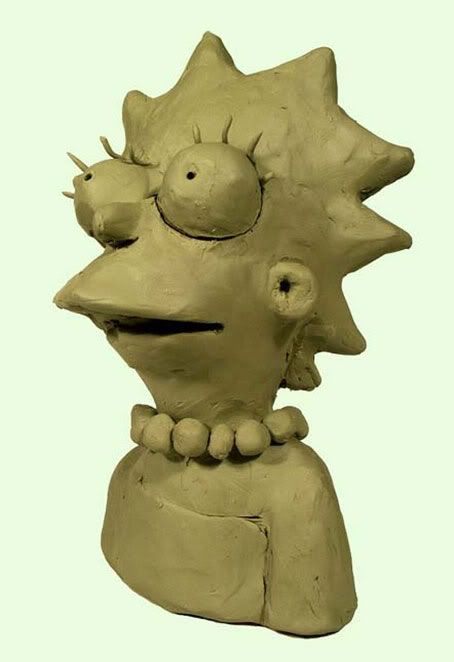 Lisa for Shift magazine 2002


Mr Incredible for the New Yorker 2002


Sponge bob for New York magazine 2004


Mick Jagger for New York mag. (color)
Ladies and Gentlemen, Ms Barbra Streisand
text & images via CR Blog
The November 2007 issue of Creative Review was dedicated to giving us a behind-the-scenes look at how work gets made. From initial sketches to final artwork. As a taster, there was an insight into the work of Karen Caldicott Shown above, stage one in the creation of a portrait of Barbra Streisand
Although capable of working in a multitude of traditional styles, illustrator Karen Caldicott has found her own particular niche by rendering celebrities in plasticine. Her unique style of portraiture won her a year-long commission from New York magazine creating weekly likenesses of the rich and famous for its listings pages. Each bust is six to eight inches high and then photographed. Sometimes the images are then hand-painted, but mostly she uses Photoshop to add colour. The eyes are glass marbles with the whites painted: "I find that gives them a bit more life," Caldicott says. Here, she takes us through the process of creating a bust of Barbra Streisand. The final image appeared in New York magazine in October last year. Caldicott is currently working on several privately-commissioned busts as well as on a personal project animating her celebrity portraits, alongside editorial work for various magazines.


Initial sketches for the Streisand portrait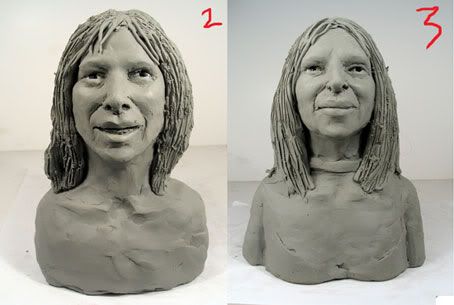 Developing the plasticene model


First rough to art director: "Obviously very wrong," says Caldicott.


Nearly there


The finished models (Oct.2006)